We are an English Speaking church
located in Surabaya, Indonesia
ICA is short for International Christian Assembly. We are an Indonesian Assembly of God church or Gereja Sidang Jemaat Allah (GSJA).
Our church is open to all regardless of age, marital status, color, nationality, belief, or creed.
---
On normal Sundays, we have services at 8:00AM and 10:00AM at both of our church Campus
at the western and eastern part of the City of Surabaya.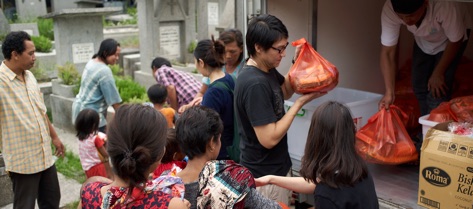 ICA Social Ministry is here to answer God's call to raise up Godly leaders in teens from impoverished communities around Surabaya, so that they in turn can impact their own communities towards pursuing uplifting changes. Join us as we Discover, Develop, and Celebrate these teens and their talents, and empower them to Recover, Restore, and Reconcile their own communities.
ICA Youth is a community for teenagers (13- 19 years old) at ICA. Activities include sports nights, worship nights, game nights, youth conferences, youth camps, and more. Here, teens will have the chance to grow in relationship with God, build friendships, be mentored by leaders, and have a lot of fun.