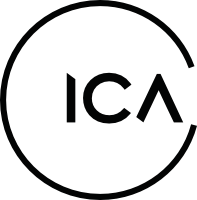 We are an English Speaking church
located in West and East part of the city of Surabaya
East Java, Indonesia
About International Christian Assembly (ICA) Surabaya
ICA Surabaya is an Assemblies of God church and one part of a network of international churches all across Indonesia and other countries such as Hong Kong, Bangkok, Cambodia, Russia, and several locations across Japan. ICA is an integral part of the Assemblies of God of Indonesia and a member of the East Java district of the Assemblies of God churches, known in Indonesia as "Gereja Sidang-Sidang Jemaat Allah" (GSSJA). Legally, ICA is a branch church of GSJA Ebenhaezer located at Jl. Ambengan No. 2, Surabaya
ICA Surabaya is a mission focused church that has built an increasingly robust missions program. Here are a few :
- ICA Surabaya works with at risk inner city youth and children: we have started a weekly feeding program, established an English center, participated in weekly children's outreach, and started a Youth Development program. In 2017 we finally opened our Community Leadership Center to help serve the needs of our community in Surabaya.

- ICA partners with other churches in Indonesia to work together in meeting the needs of their churches and communities through various projects, trainings and programs.
ICA Surabaya was founded in 1996 and maintains a strong service focus. We are an Indonesian Assemblies of God church that has services in both English and Bahasa Indonesia. Most internationals in Surabaya are here for business or as educators. Many of the Indonesians at ICA Surabaya are global citizens; having lived or attended school outside of Indonesia.
In working with and for our community,
we believe in the following

We recognize that everyone are on a spiritual journey that takes an individual from non-belief to mature faith. We respect wherever you are at in that process and know that God is working in you at every step of your spiritual journey. We value what is going on in the inside more than the outside. We believe spiritual maturity is a lifelong process of experiencing more and more of God through His Word, His Spirit, and his people (the Church).
Trusting relationships at church begins with trusting God. We will always endeavor to have trusting relationships with our families, our fellow worshipers, and our pastoral team.
Trusting relationships means being a trustworthy church, practicing transparency in our decisions, in our devotion to God, in being responsible with what we have, in speaking the truth, and that leaders wield power and influence in a responsible manner.
We value the lost (non-believers) more than the found in how we do our outreaches, both to congregants and in outreaches to the community. This was clearly the mission of Christ; to "seek and save those who are lost." We believe this mission statement should shape what we think and what we do.
We value the ministry of every believer.
It is essential that every believer be involved in Ministry or service. Often the measure of a church in the eyes of people is based upon the question 'Is the church doing anything?'. We value those who work hard for His Kingdom.